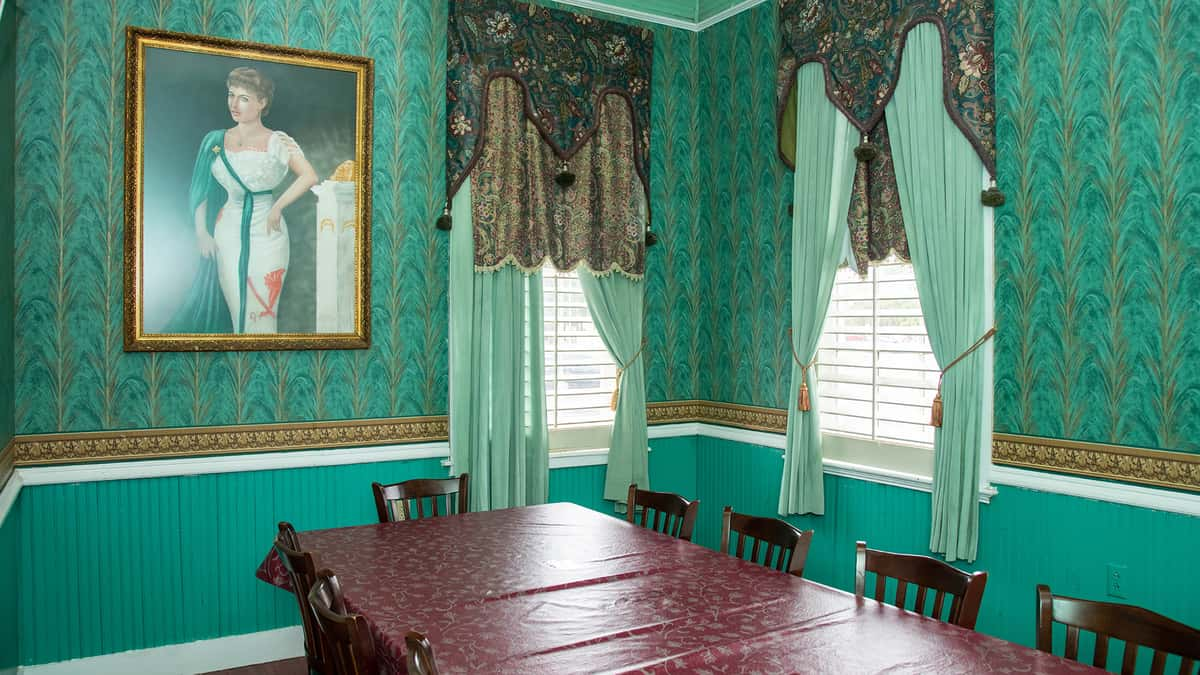 Venus and private dining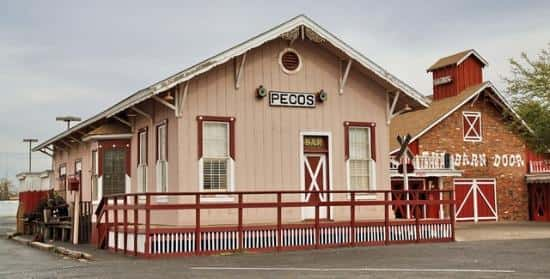 The Historic Pecos Depot
The Pecos Depot is the original train station from Pecos, Tx. Moved here in 1973 as an addition to the north side of the Legendary Barn Door Steakhouse. We are so proud of our History. Come check out the 27' solid mahogany bar made by Brunswick Co. during the turn of the century, and don't forget to ask about Billy the Ghost. The Pecos Depot seats approx. 50 and has 2 bonus rooms…the Executive room and the Ticket Office seating 10 each they make great meeting rooms for any occasion.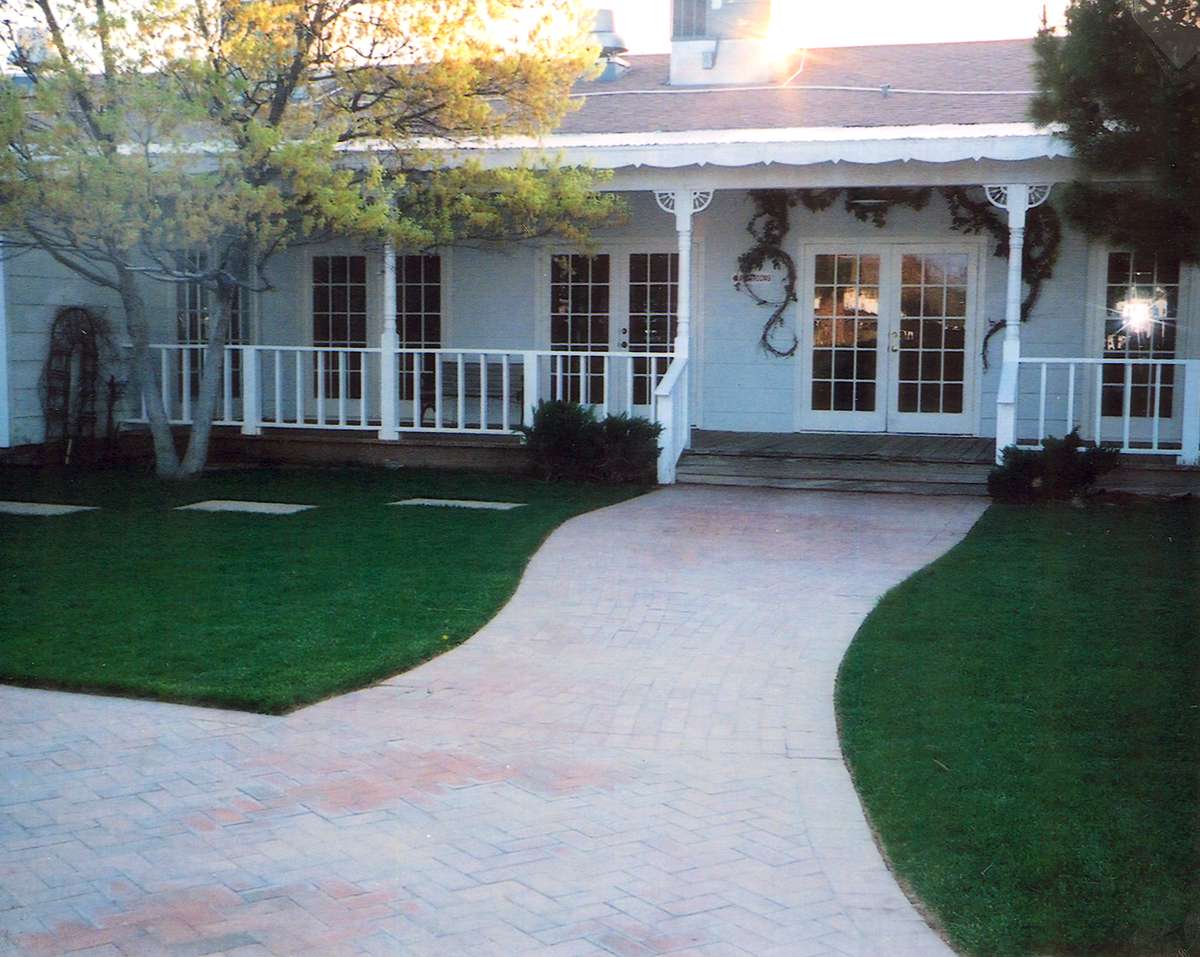 South Forty
The So-40 Banquet Hall is located across the parking lot. Walk into a beautiful courtyard and step up on a plantation style porch and walk into a cozy banquet hall with a fireplace, bar area, sunken dance floor, DJ booth and stage. The Banquet Hall seats approximately 200 guests depending on the layout.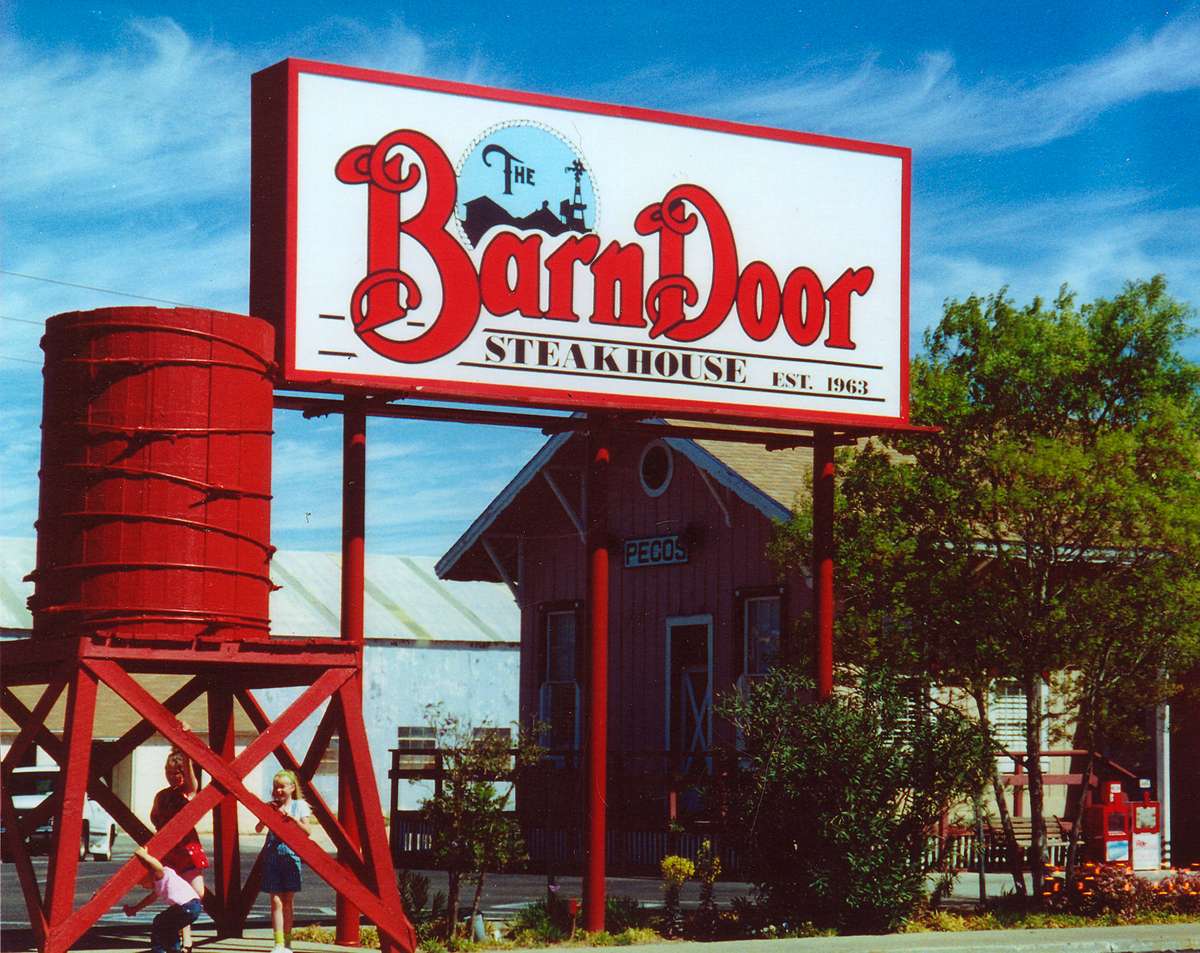 Antique Barn
The Antique Barn is also located across the parking lot, sharing the courtyard; the barn is decorated with tons of antiques from throughout the west Texas area. The Barn seats approximately 100 guests. Shavings on the floor make for a great Barn Dance!!!